Mission Trip Opportunities
Looking for a mission trip opportunity in Southeast Asia?
Consider joining one of our two mission trips to Thailand, Laos, or Myanmar this summer!
Summer Teaching in Bangkok: This trip is a great opportunity to teach English to theological students at a local seminary. You will also have the chance to learn about Thai culture and participate in evangelism and outreach activities.
Teaching Theology to Bachelor and Master Level Short J Term Courses: This trip is for those who are interested in teaching theology courses to undergraduate and graduate students at a local seminary. You will have the opportunity to share your faith and knowledge with future leaders in the church.
Teach English to Theology Students
Serve in Bangkok, Thailand
Are you a college student, young adult, or looking for a chance to serve on a short mission trip in Bangkok, Thailand? 
The Bangkok Institute of Theology is looking for volunteers to come to Bangkok to teach English to undergrad and graduate-level students basic English, intermediate English, and English for Theology. 
The time frame of the trip would be between June and August every year. 
Estimate support is between 2200-2500 funds to attend. And Any personal funds for travel and misc items. 
Support funds cover Flights, Insurance, and Administrative costs.
Local housing and the majority of meals will be provided by the school.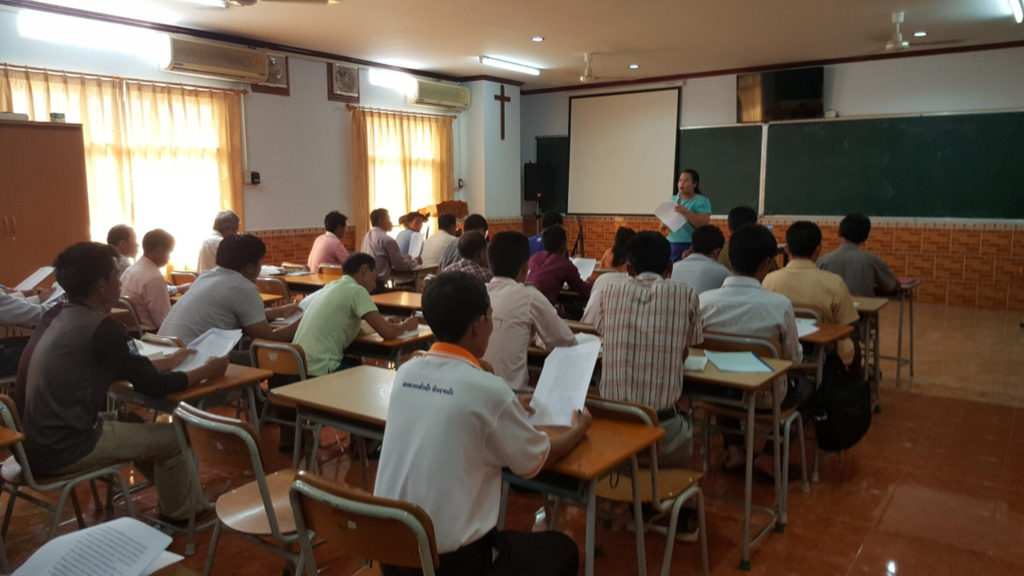 Teaching to Theology Students Do you have a Ph.D. in Theology, Th.D.; or equivalent?
The Seminaries in Southeast Asia need your help. We have the opportunity for short-term teaching opportunities in Myanmar and Thailand. 
The structure of the trip is around 2-3 weeks.